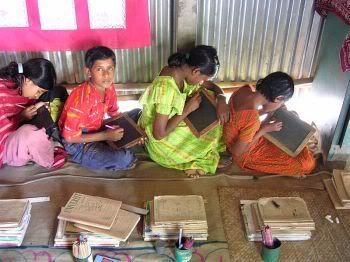 I posted a similar question on Blog Catalog today, but thought I should also ask this here. In the past month I have contributed to three group writing projects. These have been a lot of fun and I would recommend anyone who loves to write to keep an eye open for similar challenges. My article posted here on December 22nd was prompted by a group writing project at Writers Island.
Also, Robert Hruzek at Middle Zone Musings prompted his readers to write about what they learned from blogging in 2007. Here is the link to my contribution, but there are several other great ones up and more to come.
Photo Permission granted by by Ranvig
This one that I wrote on The Giving Hands just posted today.
They do generate some good publicity for the originating site, but after taking part in three of them, I am excited because they give you a fresh perspective to write from.
I have thought about starting one on my site, but have not come up with a good enough theme yet. I think because you are involving many other people in the project, the theme has to be a strong one. If any of you come up with good ideas for one of your own, one that stimulates me to write about, I'd contribute to your project.
What do you think of these kinds of projects? Would you contribute or start on of your own?