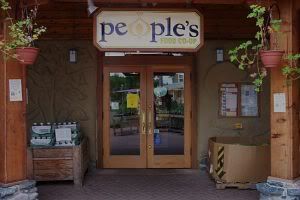 An enthusiastic group of people in our community have been working for the past couple of years to get a food co-op started. Although there are over 1,000 people who have shown their support by purchasing $100.00 memberships, opening the store is still a ways off. This is partly due to the complicated and expensive process of funding any sort of start-up business. There are, however, some hurdles unique to starting a co-op that have contributed to slower than anticipated progress. We joined over a year ago and remain optimistic that the doors to a viable and much needed community store will eventually open.
My involvement, beyond just being a member, has been limited to volunteering at several functions, helping to clean out one potential storefront, and attending meetings to contribute ideas and opinion. There are several very dedicated people who recently took over the lead in the effort to get the store opened. The original group of founders was very committed to the getting a co-op opened, but the new group brings some much needed business and start up skills to the effort.
Why is this on my mind today? Well, yesterday someone asked me if I thought that, because of the overall higher cost of the food and other products health-food and co-op stores sell, the opening of out local co-op might be in jeopardy. They had just read an article describing how the number of young people dipping into retirement savings to pay for food and shelter had doubled in the past year. Their thought was that the "worsening" economy in the U.S. will hurt the specialty retailers and benefit stores like Wal-Mart.
I did not have a definitive answer to their question, but my gut tells me that this will not be one of the more difficult hurdles to clear in order to make our co-op successful. What do you readers think? Am I biased because of my fervent belief that healthy, organic, and ethically produced goods are not "specialty" items, but the way products should be produced in the first place? Am I Pollyannaish in my view of what many consumers want?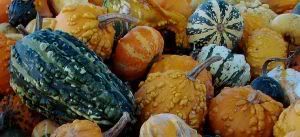 There is a very successful community food co-op in a neighboring city. However, that city is a bit different than most in that it is a progressive, fairly affluent town. Do you think a progressive and affluent clientele is necessary for the success of a food co-op? I don't. It is an unfortunate fact that organic, sustainably produced food and ethically produced and marketed goods in general, are more expensive. The people and families that shop for these products have made the choice to spend a bit more to feel safer and more responsible in their buying choices. I do believe that any food co-op that wants to be successful must pursue price as well as quality when buying and reselling goods. One of the most exciting things I think a local food co-op has the chance to do is educate and promote the idea of ethically produced food.
I have written about ethical food here, on other web sites, and in print publications. I am a big believer in our ability to bring some change to the food and diets of people. Although I understand some of the reasons contributing to the higher cost of ethical food, I also have some unconventional ideas that lead me to believe the cost differential is significantly wider than it should be. I have struggled to write succinctly about the topic, starting several articles and then abandoning them. It is easy to get carried away in the criticism of our modern food production industry, and sometimes difficult to be honest in critiquing the things that need to change in the ethical food market. I promise to spend more time writing on this topic, if for no other reason than to help myself feel that my ideas and opinions on this subject are as well thought through as they possibly can be.
For today, however, I leave you with the questions I posed above and these few more. Do you try to make ethically produced food part of your diet? Do you go beyond organic and humane food to try and purchase other commodities in an ethical fashion? Do you have a community health food store or food co-op in your community and if you do have one, do you shop there regularly? If you do have one, would you describe your town as affluent and progressive or representative of places like our own middle income, working class, community? Do you have any thoughts, ideas or questions on the subject that I am missing here? Please feel free to voice your experience and opinions.
I just installed a WordPress plugin that allows me to embed polls into the site. If you answer the poll question at the bottom of this post, I would be grateful. And, if you see any errors or problems when recoding your vote, please comment or use the contact button above to let me know. Thanks!
Related Posts:
~~~~~~~~~~~~~~~~~~~~~~~~~~~~~~~~~~~
Poll:
Loading ...