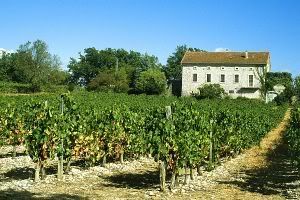 I have written previously about tools to find locally produced food, ways to buy local food online, and about Eat Local Week. I have also been a little active in the local efforts of my community to open a food co-op featuring fresh, organic, and locally grown food. Given my obvious support of "eating local", some people find it surprising when I don't always appear to be 100% in support of all the arguments in favor of locally produced food. I think the simple answer is that I do support all of the arguments in favor, but, as with most things in this complicated world, arguments are not always as simple as they seem. Taking four of the points in favor buying your food from local sources one at a time might make my seemingly contradictory views a bit clearer….. Might 😉
Reason #1 to buy locally really is pretty simple. Buying local food supports local businesses and keeps some of the money you spend on your food budget in the local economy. I completely agree with this philosophy and have nothing to add except to say that sometimes it is unavoidably influenced by availability.
Reason #2: The carbon footprint of food produced locally is less than the footprint of food shipped in from far away. Simply put, the idea is the more miles traveled, the greater the negative influence on the environment. In general this is true, but there are a couple of caveats. Sometimes food is shipped in a manner that does not allow for such simple calculations. For example, apples shipped thousands of miles from South America to Chicago might appear to have a bigger carbon footprint than apples shipped from Washington State to Chicago. But what if the apples shipped from South America go in the baggage hold of passenger aircraft that were already flying into Chicago? And what if the apples from Washington travel by truck to Chicago? Now the environmental impact of the two shipments of apples might not be as disparate. There are also some economies of scale in large shipments of food that are lost when several small growers are each transporting their own produce to various local stores.
Reason #3: Buying local gets you a better product. Often this is true. When you buy local tomatoes in August, you are getting something much better than you can ever get in a chain grocery store. But what if you are in the U.S. and want good apples in May? Then your only choice might be apples from South America. Some argue that if it is not in season and available locally, you should not be buying it. Although I personally agree with this, and your food choices can be altered somewhat depending on the time of year, but it is unrealistic to think that the U.S. consumer, at least, is ever going to go back to the eating habits required before the days of global transportation of food. We need to be realistic and reasonable in what we ask consumers to do if we are to be taken seriously.
Reason #4: When buying local food, you often have a wide variety of choices you don't get in a large supermarket where the consideration of what goes on the shelf leans more towards cost, and durability, rather than the quality and selection of food. This is why the large grocery chain sells cardboard tomatoes year round, even when delicious, ripe, tomatoes are being grown within a few miles of the store. On the other hand, if you buy only locally grown food, you might get the best apples in October, but none at all in May.
Having said all this, I can still proclaim that I am a supporter of locally produced food. We just need to be realistic and reasonable in understanding what is available locally at what time of the year. This is why I think local owned and managed food stores are important in every community. These stores will generally seek out local food sources when available, resulting in a greater, healthier choice for their customers. When stores like these need to supplement local supplies with food from other locations, they are much more likely to make purchasing decisions based on ethical, healthy, and environmental factors than a large national chain would.
I should also point out that there are things that can be deceptive in the marketing of "locally" produced food, especially by large grocery chains. Just as one example, this summer I saw sign on a bin of corn at a chain store that said "Fresh Local Corn". However the boxes the corn was in had the name of a grower in a state a couple of hundred miles from the store. The produce person said that this was indeed local as the corn they had been selling before this batch was shipped in from Mexico, much further away. This was at a time of year when I could, and did, drive 1 mile from the store and buy corn directly from a local grower that had just been picked that morning. A local food co-op would have had the corn from the farmer down the road for sale, not corn from 200 miles away.
Sometimes things that seem to make no sense at all take place in the food delivery system. I was told that most of our local pears are shipped from here to a distribution center over 100 miles away before being delivered on trucks to all the distribution center's customers. Several of those customers are back here in town, literally a mile or two from where the pears were grown! The pears travel over 200 miles in two trucks to be sold to people who are neighbors of the pear orchards.
Another reason to buy locally produced food is to discourage the large scale monoculture that is often the source of food that travels hundreds or even thousands of miles before we buy it. Large scale monoculture often has devastating consequences to the local environment. Herbicides, pesticides, fungicides, and chemical fertilizers are often much more heavily used on large industrial growing operations than on smaller farming operations. The resulting pollution from large monoculture farms, whether growing beans, strawberries, pigs, or turkeys can sometimes overwhelm the land being used. Local farmers are much more likely to produce food sustainably than large industrial farms.
One final thing to think about if you do try to buy local food is to look at the big picture. Buying local might not mean much if you live next to a huge industrial poultry farm. Buying ethically produced foods is just as important a consideration. Figuring out if a food is produced ethically is just easier if the producer is close by than it is if the operation is thousands of miles away in another country.
Related Posts:
~~~~~~~~~~~~~~~~~~~~~~~~~~~~