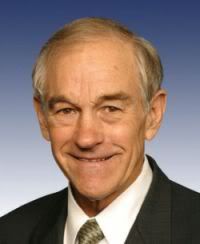 Sometimes I think I am just too jaded when it comes to political candidates that are running for national office. I tend to ignore the politics of a major election until the last few weeks, when I finally come to my senses and realize I have a responsibility to make an informed choice when I vote, (which I always do, and hope you do also). It sort of feels like having to go into the far corner of the chicken coop's pen in the middle of a rainy winter to gather up the old hen that has finally succumbed to her age. Politics and sloppy barnyards… I know they both need to be dealt with, but I still walk with trepidation and on tip-toes, hoping not to get anything too disgusting or permanent on my boots!
Having admitted that, here is another admission. Due to a happenstance of channel surfing, the battle for the White House has caught my attention earlier than usual this go round. I was flipping through channels a few nights ago and came across a re-run of some thin, older, guy answering questions in front of a crowd in New Hampshire. Being from New Hampshire myself in a previous incarnation, I paused to see what was going on. Turned out it was someone named Ron Paul. (Wonder if he has a first name for a middle name also?) Anyway, I just caught the end of it, but he actually had some very interesting things to say that definitely were not of the usual political double-speak persuasion.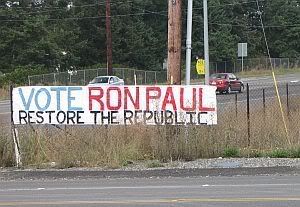 The questions were about foreign policy and spending on "colonial" foreign excursions and what he said made some sense. I think he is a Republican Congressman from Texas, but I will have to do some web searching and look into him further to see what his views are on topics closer to my heart, (and this site). whoever he is and where ever he is from, he certainly is not getting much coverage in the political media I pay attention to. But, then again, I don't pay much attention to election politics.
My first impression does make me wonder if he any chance at all of being around next fall? He seemed a bit of a maverick and that might not bode well for him politically. The U.S. voter finds it acceptable to elect the occasional maverick to Congress or a Governorship, but it may never happen in the White House. I guess the argument could be made that the White House is no place for a maverick, but we do need a change in the way our Country's business is done and how much worse could it really get?